Unmatched accuracy begins with high-precision,
ground-corrected course maps...
Only from SkyCaddie!

No Tour Player uses yardage books derived from satellite images or flyovers. Neither should you. Other GPS rangefinders use second and third generation maps derived from third-party aerial imagery known to contain errors, such as: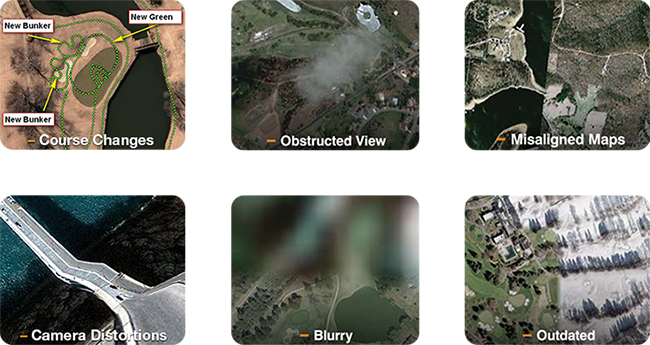 SkyCaddie takes no such shortcuts when it comes to your game.

ONLY SkyCaddie sends professional mappers to walk EVERY golf course with professional-grade survey equipment to create original course maps, accurate within 1 yard. Each mapper has been trained using curriculum created by Mark Long, one of two yardage book authors in the world that produces yardage books for the PGA TOUR. The result is that SkyCaddie has walked over 100,000 miles to provide the most complete, most reliable and most precise course maps in the game.

Get instant yardages quickly and easily without aiming a laser, overshooting the pin or guessing. The SkyCaddie Touch will give you yardages to the green... even if you can't see it! Try doing that with a laser rangefinder!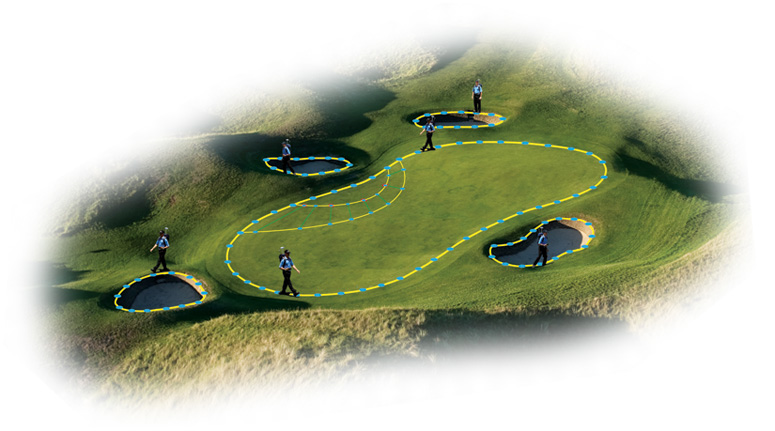 TOUR PLAYERS TRUST THEIR CADDIE
YOU CAN TRUST YOUR SKYCADDIE